Education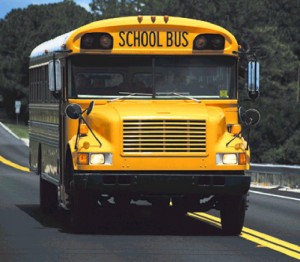 School time!  The buses are running, lunch ladies have snapped on their hairnets, the homeroom bell has rung.  In preparation for the start of school, we observed a special prayer day for Public Education with other Moravian churches, and lifted up prayers of blessing for teachers and administrators, for coaches, shop teachers, janitors and secretaries – all the people who work together to educate children.
In my sermon that day, however, I had to note the sad fact that as a state, North Carolina's education system has sunk rapidly in recent years.  It was announced in August in a national study that less than 1/5th of NC high school students were adequately prepared for either employment or a first year of college.  In fact, we came in dead last – 51 – after all the other states and the District of Columbia.  Teacher salaries have plummeted until we rank 46 – nearly at the bottom – for teacher salaries.  All this in an atmosphere where politicians continue to say that education is important.  But just as our personal budget shows our spiritual priorities, our State budget shows where the values really are, and they are shifted to corporate welfare and raises for political hacks.
Moravians have always been at the forefront of education; in the 15th century, while translating the Bible into the common language and teaching blacksmiths and farmers how to read; in the 17th century when Comenius transformed the fundamental ideas of education in Europe and called for universal education, including (gasp!) the education of women; in the 18th century when we started schools around the world, taught slaves how to read, and started Salem College, one of the only places in the colonies where a young woman could learn Latin and mathematics as well as sewing and cooking.  Many Moravians are active and excellent teachers in our school system, our community colleges, and universities.
We cannot stand by and wring our hands in silent helplessness while we see the education system we have some much invested in dismantled by bean-counters and misguided fundamentalists.  We need to advocate for change, for more support of great teachers, of programs that enhance life – music and drama and art – as well as science and technology.  We need to seek out and vote for leaders who will put children and the long-term future of everyone in our state first.  Party matters less than intergrity and vision!  We need to seek out opportunities to support our educators and our schools.
We will also be doing our part here on the corner of Sunnyside and Sprague – working with Anthony's Plot on a tutoring program for at-risk children, opening the doors for children to come to LOGOS and get a good meal, the warmth of God's love, and learn more about the Bible.  We'll continue to sponsor Scouting and other programs that enhance education beyond the school walls.  We'll be exploring starting ESL (English as a Second Language) and SSL (Spanish as a Second Language) classes for adults, and other learning opportunities as well.
For the teachers in our congregation, we give a cheer and lift up prayers of support.  Do your best for God and for His children!  Count on us for support  – whether box tops or bake sales.  But I pray for the day when our schools are fully funded — and they must have bake sales to support the prisons!
-          Pastor John
September is "back-to-school" time for many families, and that means it's "back-to-LOGOS" time at Trinity!  I want to take a moment to emphasize how very important this program is for the life of our congregation and for the children that are touched by LOGOS.
LOGOS provides a lot more than a hot meal and fellowship, some craft time, and Bible study.  Some of the children who have attended in recent years come from homes where the idea of sitting down and having dinner together is a foreign idea.  The fellowship and welcome of a sit-down meal with shared conversation is a new thing for them.  Bible study brings its own rewards, I'm always pleased to find that our Trinity kids know and remember the stories of the Exodus and King David.  Crafts and games are an enjoyable time together, choir brings the magic of music to everyone, and chapel features a different parable to reflect on.
Last year, we added some exciting  activities that included meeting a miniature pony, "hands-on" science including experiments with static electricity and figuring out how Mentos and Diet Coke cause such a reaction.  This year we will be raising some earthworms ("EEEWWW") that will eventually fertilize some square-foot gardens, more chemistry, experiments with sound, and we'll have the opportunity to meet a sheep!
LOGOS provides a building block experience for many children that they would not have any other way.  To all who cook, all who clean up, all who teach, and all who contribute in so many ways to make that "midweek miracle" happen – THANKS!!!  You receive a blessing from your participation, but you create a blessing that ultimately comes from God.!