Celebration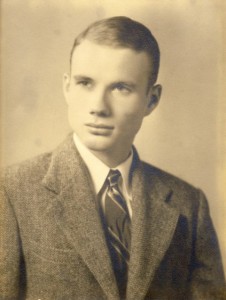 This month, we have the unique honor of welcoming home a member who has been absent for 64 years.  George LeTell Rights, the son of Rev. & Mrs. Douglas Rights, was an active member of Trinity when he went off to serve in the Army during the Korean War.  In September 1950, he was assigned to the 15th Field Artillery Battalion of the Second Division. In mid-February 1951, near Hoengsong, South Korea, his unit was involved in a battle later called "Massacre Valley." He was among those taken prisoner and marched into North Korea to a prisoner of war camp, referred to as the Suan Bean Camp. He died there in May 1951, the cause of death being listed as malnutrition.
George's death was a blow to the Rights family; his brother, the Rt. Rev Graham Rights, says that Trinity members ministered to their pastor during this time, comforting and supporting parents Douglas and Cecil.  The family had come to believe that George's remains would never be retrieved.  However, on July 8, his family was notified that remains of George had been positively identified via DNA among those turned over to the United States Government by the Government of North Korea in 1992.
A Moravian service will be held in God's Acre on Sunday, August 9, at 3:00 p.m. in the Cremains Section. The graveside service will feature a memoir written by sister Eleanor Rights Roller.
Winston-Salem Journal article about the funeral
George Rights grew up in the parsonage of Trinity Moravian Church, where his father served as pastor for 37 years; he remained a member there until his death. He loved classical music, listening daily to WQXR in New York. He was the first of the four Rights children to be taught by their father to play a band instrument, learning to play the cornet and participating in the Trinity Church Band and the Easter Band. He was the first of the four to take piano lessons from Helen Savage (later Mrs. Aaron Cornwall, Jr.), beginning as her "practice pupil" during her study at Salem College. He had particular fondness for the music of Frederic Chopin. He enjoyed caring for pet ducks and, during his teen years, was the family wood chopper, producing kindling for the wood stove and fireplaces. He spent several summers working with those who cared for God's Acre in Salem. George's favorite pastime was taking long walks really long walks. It wasn't unusual for him to leave Winston-Salem and walk to High Point, Mocksville, Pilot Mountain, Elkin, or North Wilkesboro.
We celebrate with the Rights family in the recovery of George's remains and the closure of holding this meaningful service.
– Pastor John