Easter is Coming!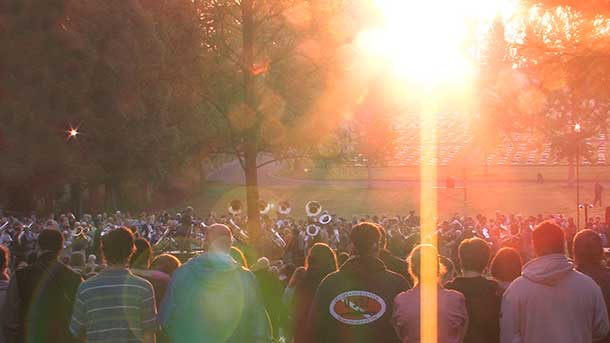 Easter is coming!  Throughout the time of Lent, during the solemn days of Passion Week as we read the experiences of the disciples and the Savior, we know that Easter is coming.  We already know "the rest of the story."  But the disciples did not.  Though Jesus seems to have known what was coming, the disciples were like us – they got up each day and lived the day with hopes and fears, but were never sure what would happen next.  Even though Jesus had tried to convey to them what was coming, they really weren't able to comprehend the astounding story that they were a part of.  Surely it must have seemed to them that Palm Sunday was a day of great hopefulness and victory.  Even though Jesus had told them that he must suffer and die, surely for many of them there stirred hopes that day that everything was going to work out well.  People were cheering, people seemed to be recognizing him as the Messiah.  Things were looking up!  But as that week progressed, some of them must have been frightened and even appalled by Jesus' actions in the marketplace, by his confrontational preaching that was sure to offend the leaders in power.  And after that Last Supper in the upper room, when everything seemed to fall to pieces and they scattered in fear, surely dark despair and fear took over.  Peter was so frightened that he even denied knowing Jesus.  Unlike us, they did not know "the rest of the story."
The observance of Easter was the central celebration for the early Christians.  It was the center point for all worship, the fountain from which all of their faith sprang and bubbled and danced.  Preparing for Easter, particularly the week between Palm Sunday and Easter, was the most important time of the Christian year.  The Moravians began the practice of gathering each night of Holy Week to read together the events of that day, to sing, to meditate, and to pray.  This is still one of the unique parts of our worship that binds all Moravians together, from Labrador to Surinam, from Germany to South Africa.  This spiritual practice of prayer, of reading, of reflection, is a profound and moving way to prepare our hearts for the Resurrection.  Our worship is quite experiential, and for the participants both moving and profound.
I encourage you to set aside the time this year to attend our Reading Services, to experience with other Moravians the moments of the week, the supper in the upper room, the solemn experience of carrying the cross, the darkness of the Tenebrae service, the profound music of Great Sabbath, and finally the great triumph of Easter morning, as in the predawn moments we will proclaim together, "The Lord is risen!  The Lord is risen indeed!"
- Pastor John
Comments are closed.