About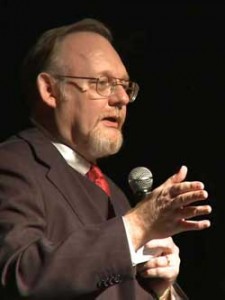 This "From the Pastor" blog includes monthly messages and reflections from Pastor Jackman that are included in the congregational newsletter.  For Pastor Jackman's personal blog visit http://www.blog.johnjackman.com.
The Rev. John Jackman grew up in Raleigh, NC. He joined the Moravian Church in 1973, and felt the call to ministry while attending college. He attended N. C. State University and then Moravian College in Bethlehem, PA where he received a B. A. in Philosophy. It was while studying at Moravian that he became interested in television and film production. He went on to Moravian Theological Seminary, where he received a Master of Divinity degree. He was ordained in 1982 while serving as associate pastor at Christ Church UCC in Bethlehem, PA.
In 1983, he became pastor of Reading Moravian Church in Reading, PA, where he served for over twelve years. While in Reading, he served on the Board of the local Council of Churches, and for many years hosted The Good News People, a cable program sponsored by the Council on BCTV, the first public access station in the country. He was appointed Chairman of the Northern Province Division of Publications, and served on the Provincial Planning Council. During this period he also developed The Moravian Video Magazine, a quarterly video program on Moravian ministries. Following Hurricane Hugo in 1989, John served as work crew coordinator and organized three work crews to rebuild church buildings on St Croix. He was consecrated as a Presbyter in 1988.
In 1995, John accepted the call to serve as pastor of Battle Hill Moravian Church in Union, NJ (outside NYC) and as part-time Director of Video Ministries for the denomination. He served as President of the area Council of Churches, and organized a number of ecumenical activities in the area. He is best remembered in the New York area for his stunt of camping out on the church roof to raise funds for roof repairs.
In 1998, John founded Comenius Foundation and went into video and film production full time. He has become widely known in the industry as an expert on digital production techniques, and was contributing editor for Digital Video Magazine for about a decade. He has led professional training workshops for the National Association of Broadcasters (NAB), DV Expo, the American Film Institute (AFI), the Library of Congress, and many universities around the country. He is the author of Lighting for Digital Video and Television (2002, CMP Books) and Bluescreen Compositing (2006, Focal Press). His productions have garnered numerous national awards, including three Tellies, an Aurora, several Aegis and Communicator Awards. He was asked to serve on the international judging committee of the Aurora Awards in 2003 and 2004. In his work with Comenius Foundation, he has met with senators and FCC commissioners, top television executives and producers, and researchers specializing in the effects of violence on TV.
In 2004, John accepted the call to become pastor of Trinity Moravian Church. His work in filmmaking will continue, integrated with the program of Trinity. Working together, Pastor John and the congregational leadership have set a vision of increased outreach to the area and ministry through the arts.
Pastor John and his wife Debbie and their daughter Abigail live in Lewisville, with two cats and eight very noisy ducks.
You can read more about Pastor John at www.johnjackman.com, or on Wikipedia.